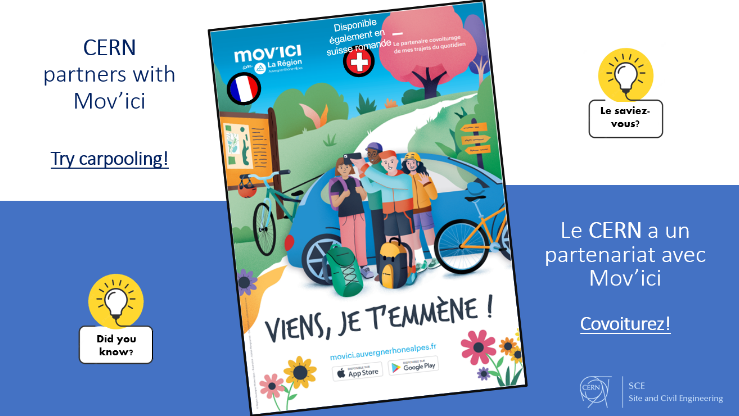 Since June 2023, CERN is partnering with Mov'ici, a car-sharing platform provided by the Auvergne-Rhône-Alpes region that is also available free of charge in French-speaking Switzerland.
Everyday actions add up to a big difference: think about carpooling!
1 - How to register to the platform:
Users' app or Web interface: https://movici.auvergnerhonealpes.fr/
Create an account selecting the "CERN community"
Login data: to create yourself
2 - In case of issues or questions :
Contact the Mobility Centre Via Ticket: https://cern.service-now.com/service-portal?id=service_element&name=car-sharing
Contact the Mobility Centre Via E-mail: mobility-service-operation@cern.ch
Phone: (+41) 022 767 22 28
Have a safe drive 
CERN Mobility Centre