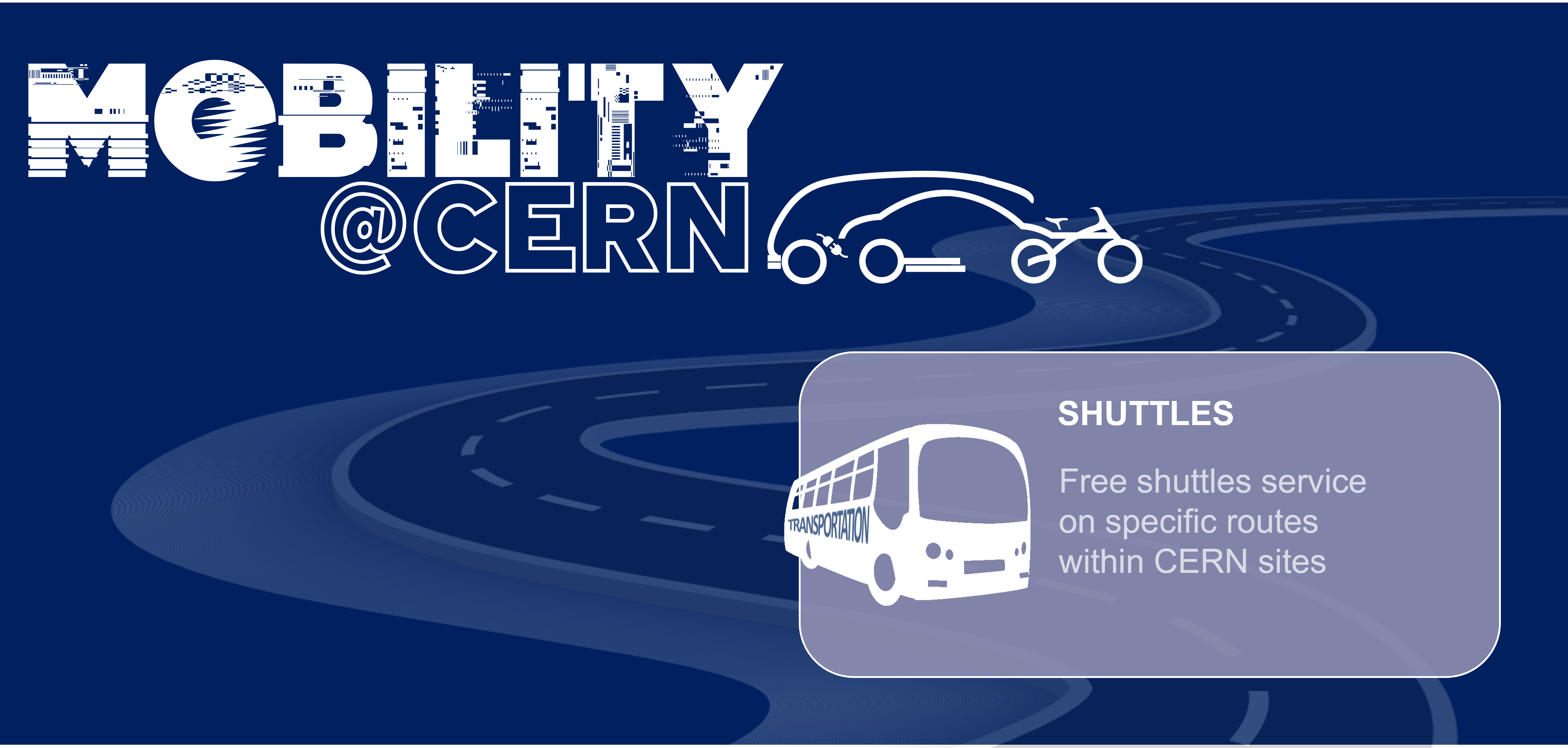 SHUTTLES
Please make sure to be present at the bus stop in advance from the time scheduled on the departure timetable.
Please note that any person wishing to enter the CERN site will have to hold an access card from CERN to certify its eligibility to enter on this secured area. The drivers will ask the passengers to show their cards at the moment to get on the bus. If you do not have your card with you at that moment, the driver will drop you off at the building 55, before entering the CERN site, to do the necessary procedures with the registration office.
The CERN's shuttle service is available only to the professional activities of the people working on the CERN site. As mentioned on the OC4, children are not authorized to get on the CERN shuttles even if accompanied by an adult.