The Prévessin site straddles the municipalities of Prévessin-Moëns and Saint-Genis-Pouilly. With a (fenced) surface area of 85 ha, the site includes 110 buildings. The heating system maintains the temperature in ~40 buildings, including offices (~1300 workstations), laboratories, experimental rooms and underground structures.
The new sustainable heating plant (B.774) will recuperate wasted energy from the new Prévessin Computing Center (PCC, B.775) to cover the major part of the current heating needs in the Prévessin site. The new heating plant will ensure the main power via heat pumps powered by electricity, resulting in a much-reduced carbon emission and a raise of the renewable energy rate, following the European and French directives about energy efficiency.
The overall heating plant project is a 5 years program which includes study, tendering, construction, installation and commissioning. The project also includes the construction of a new green building to host the boilers and infrastructure (B.776), promoting the virtuous environmental approach.
Operation start: 2026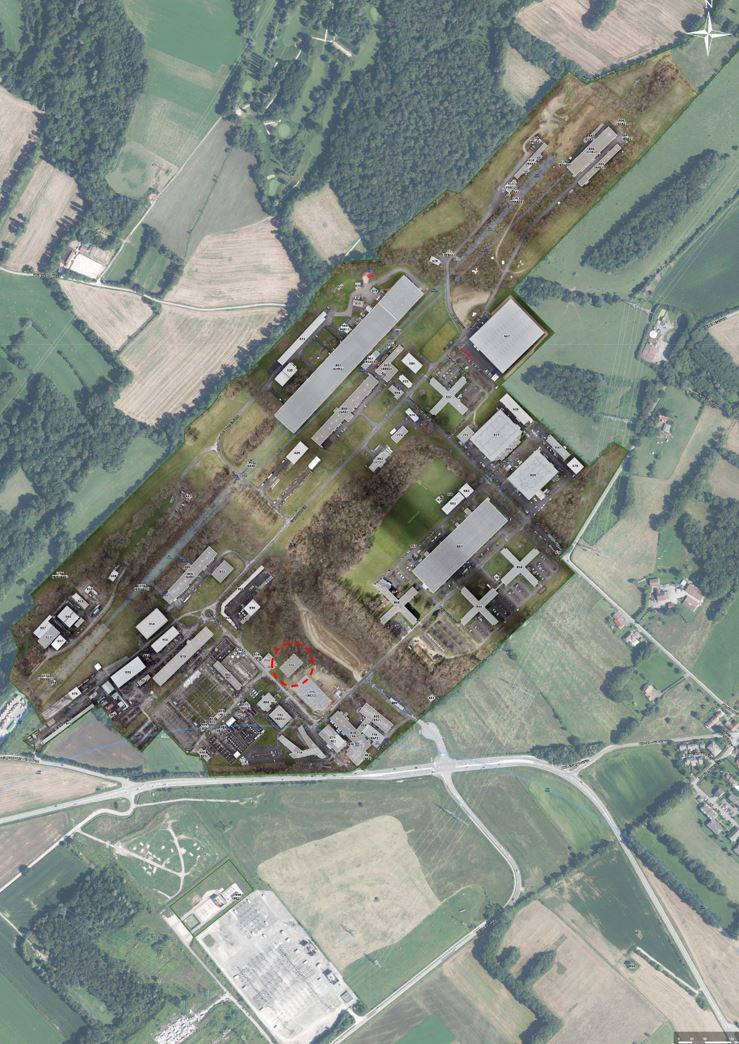 View of CERN's Prévessin site